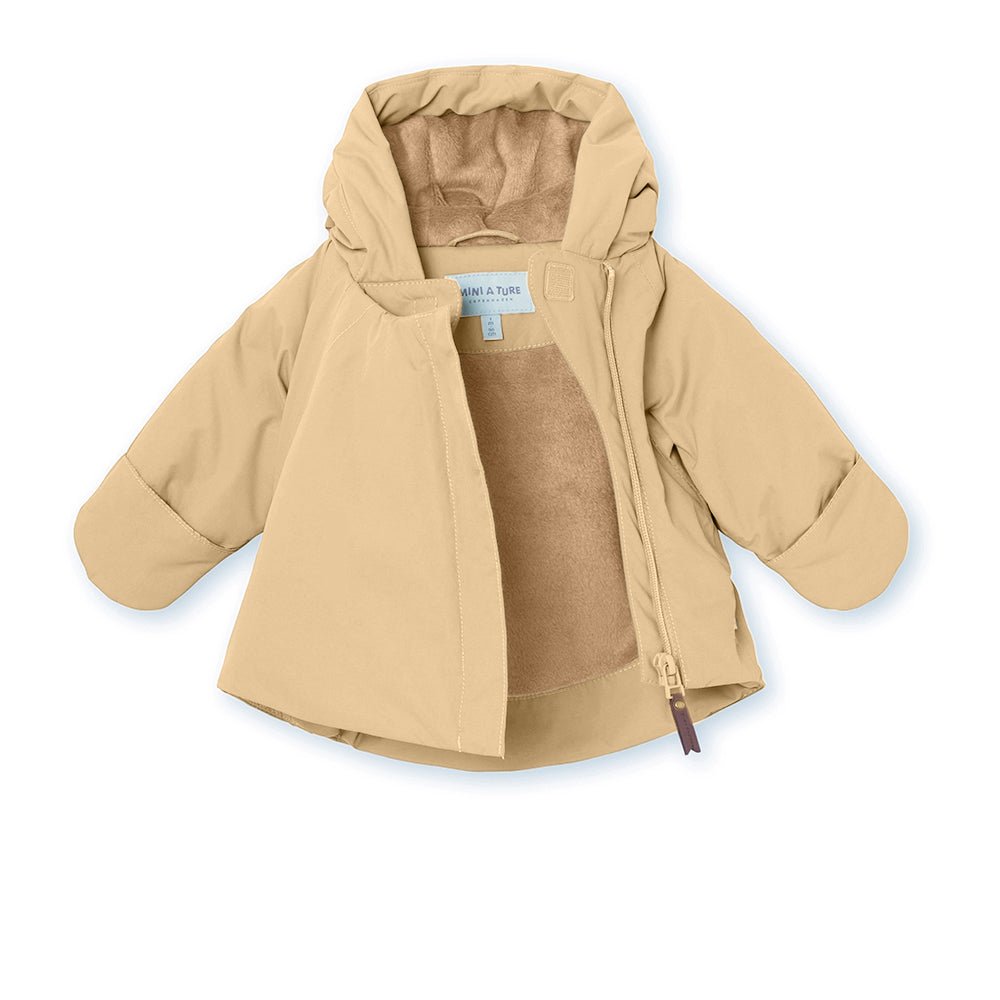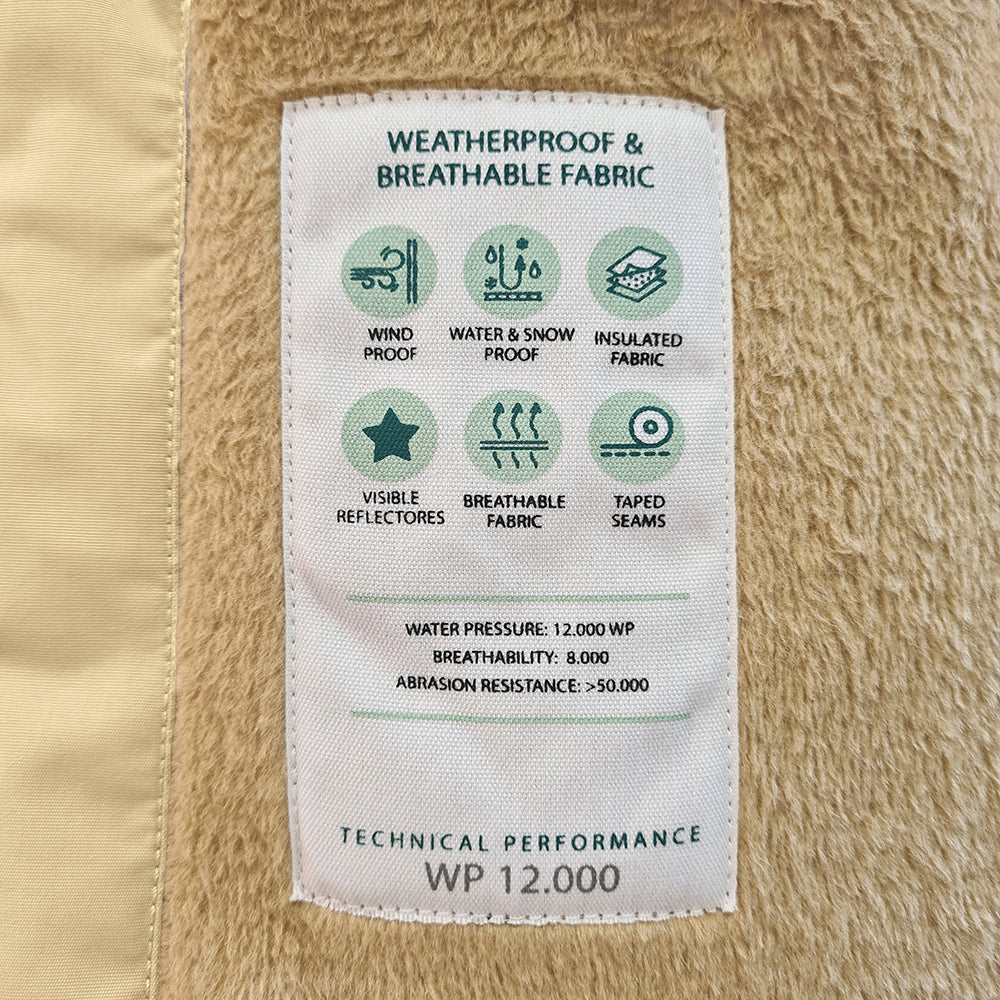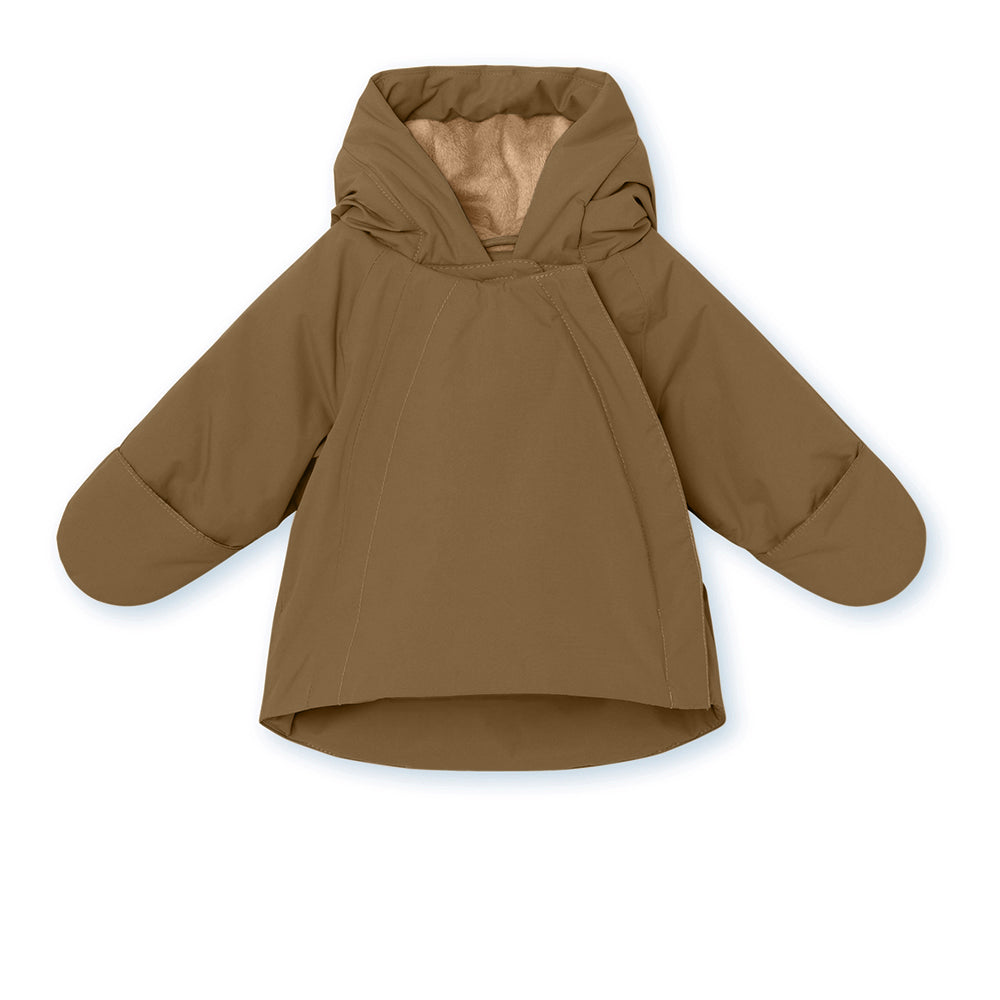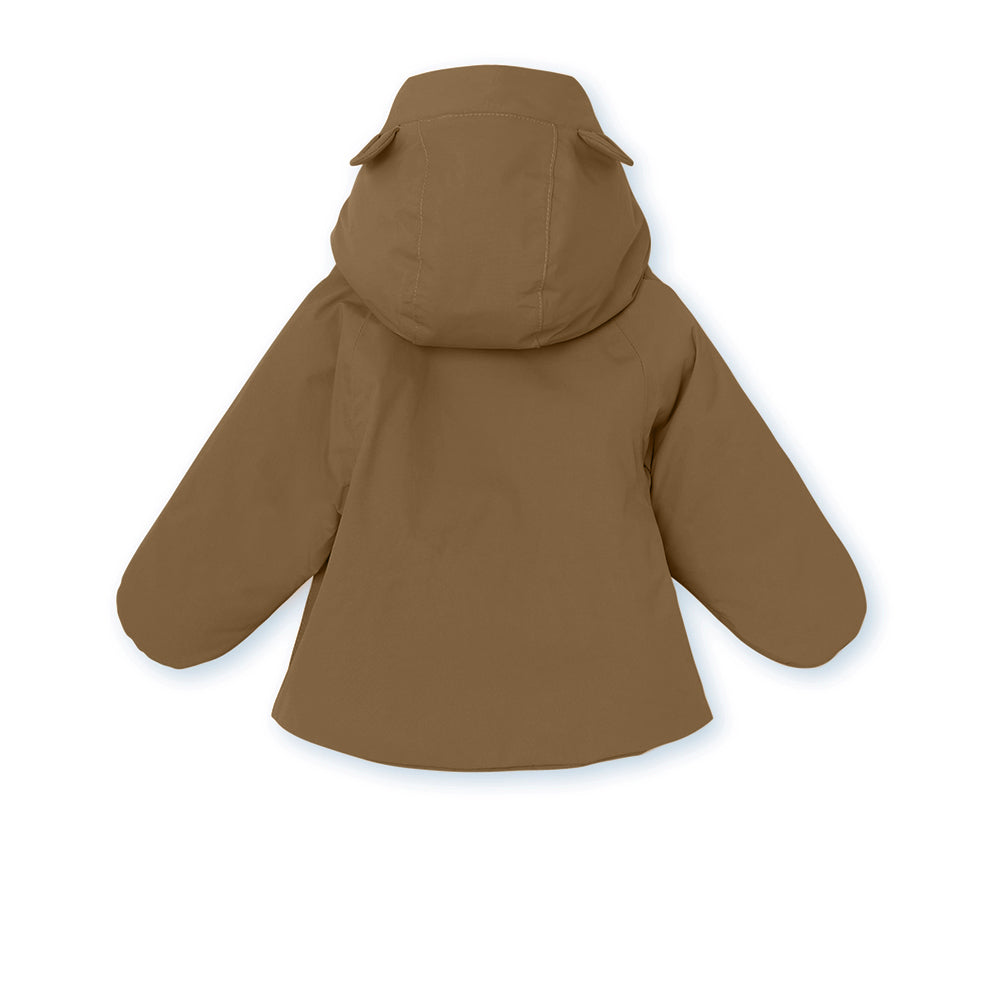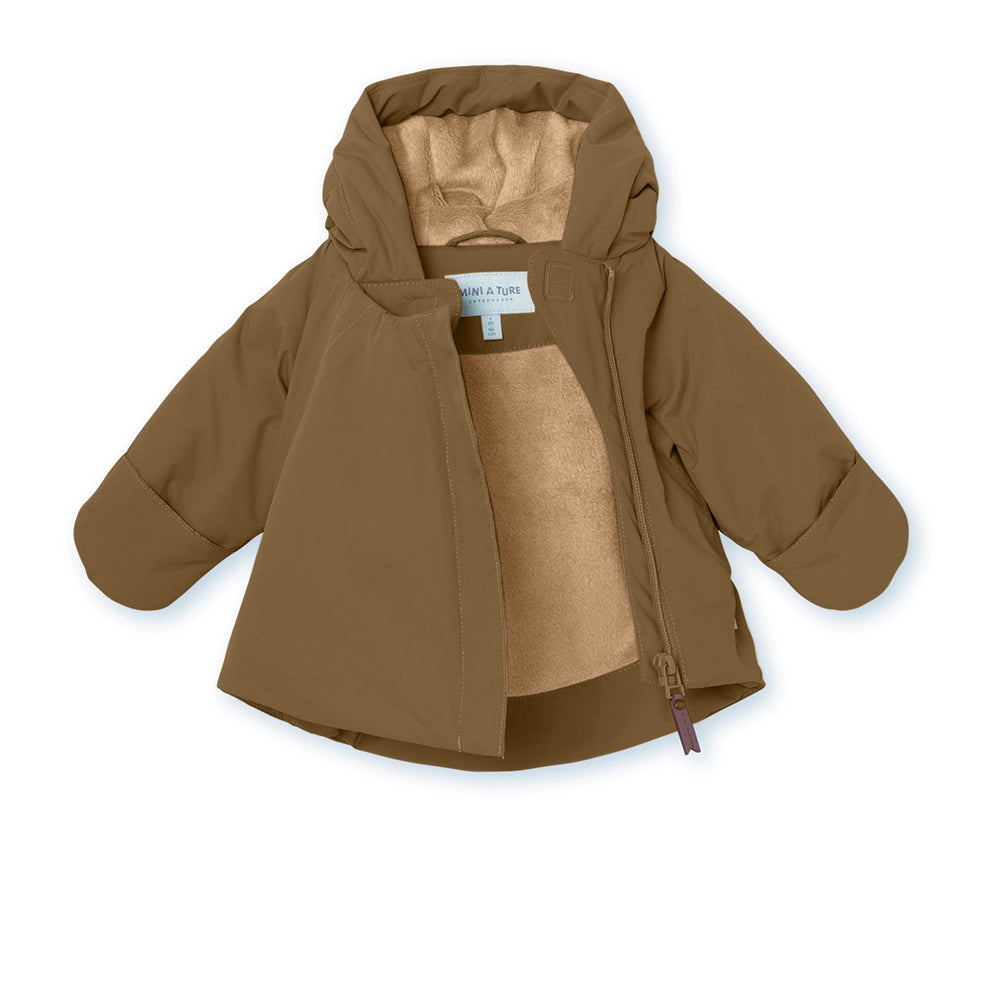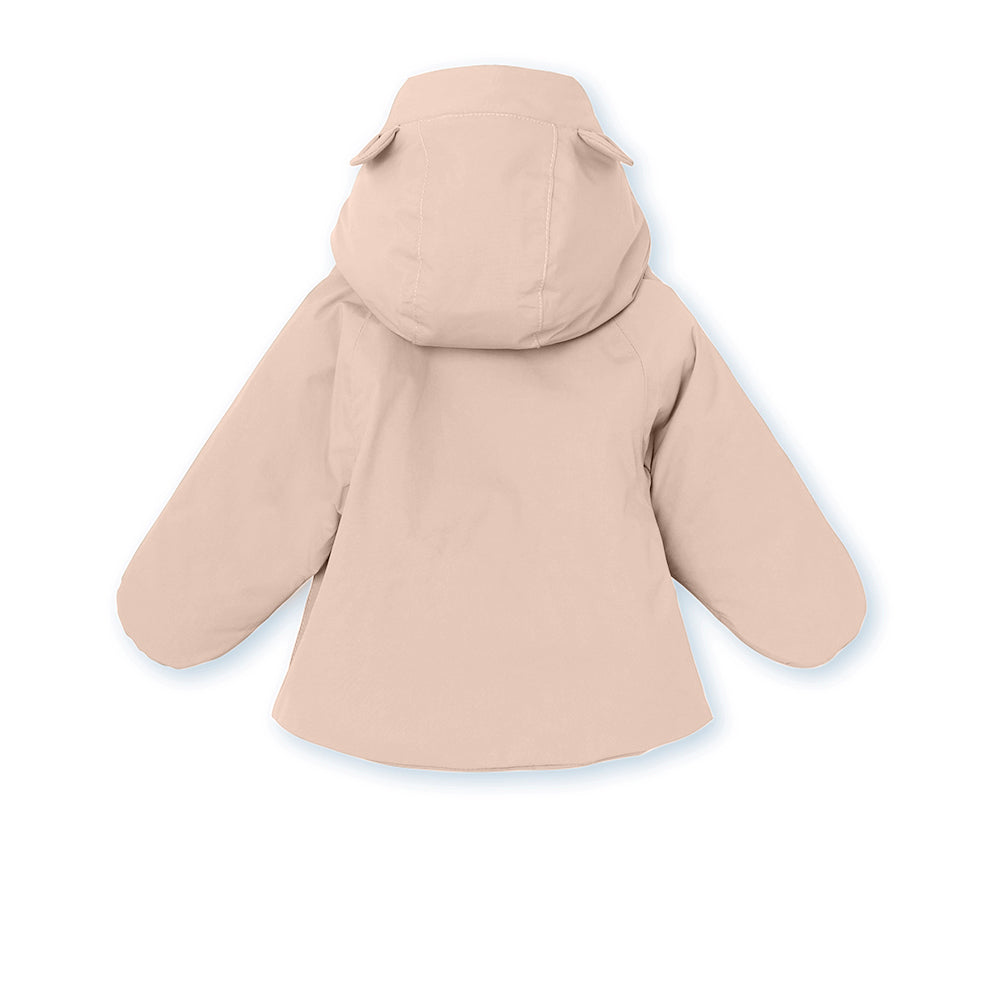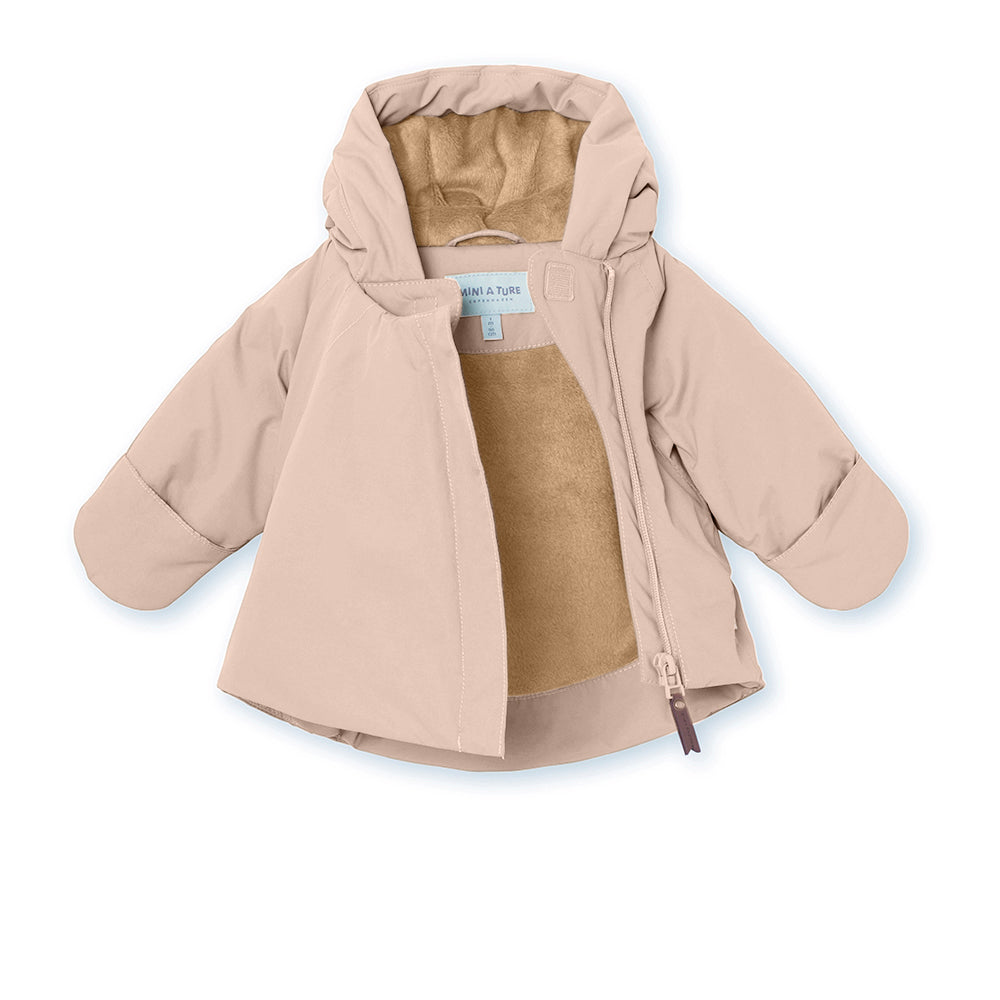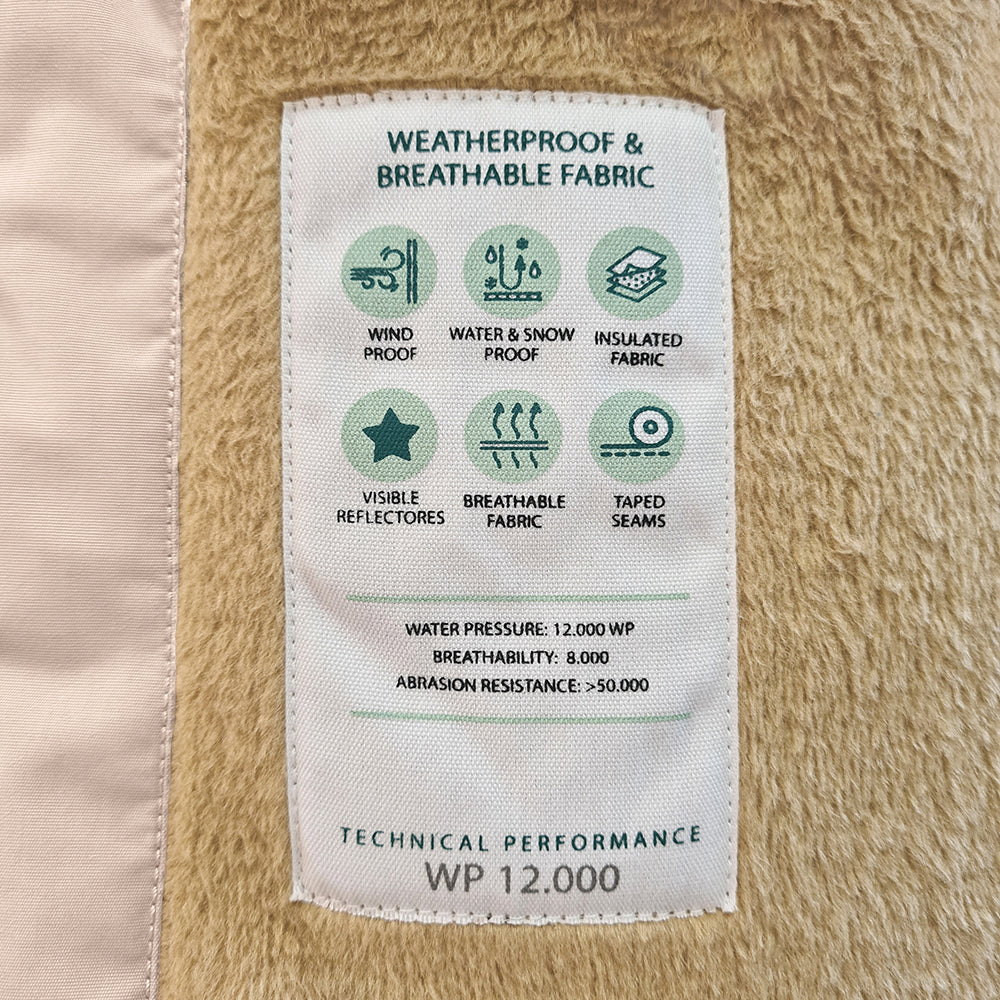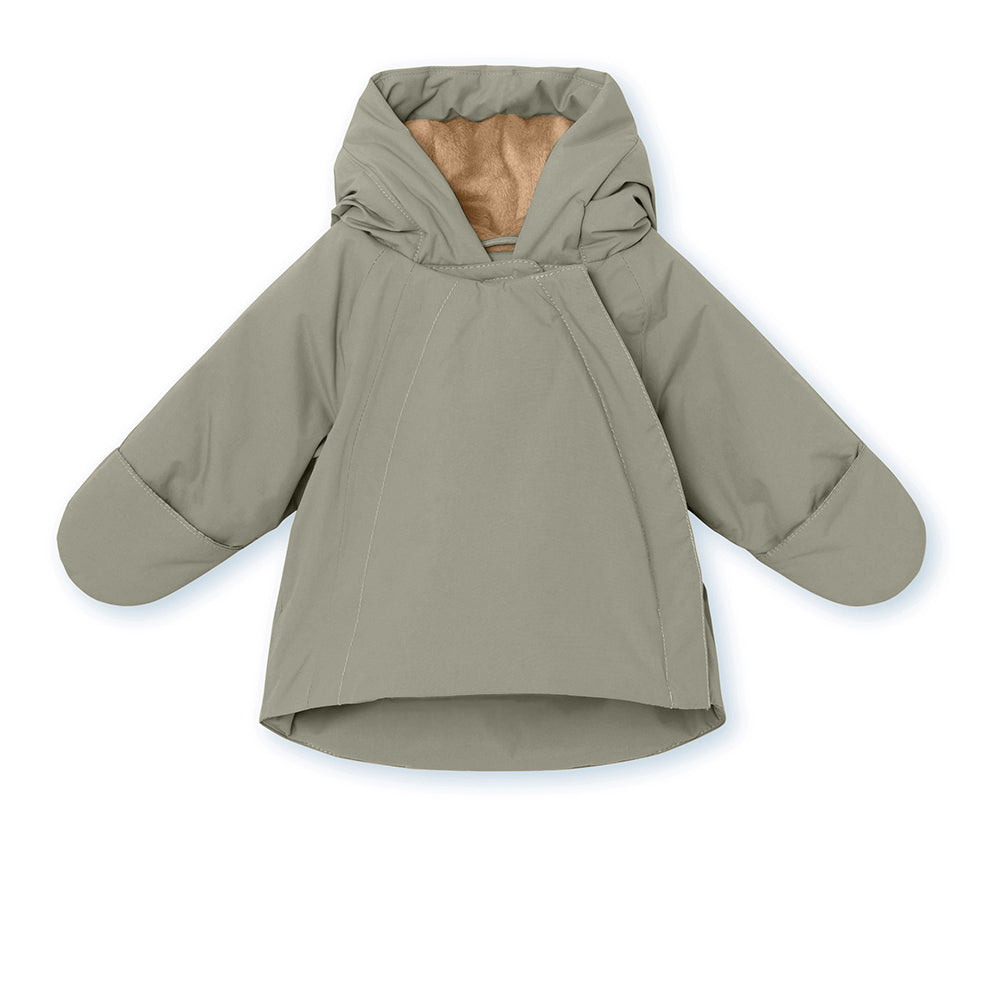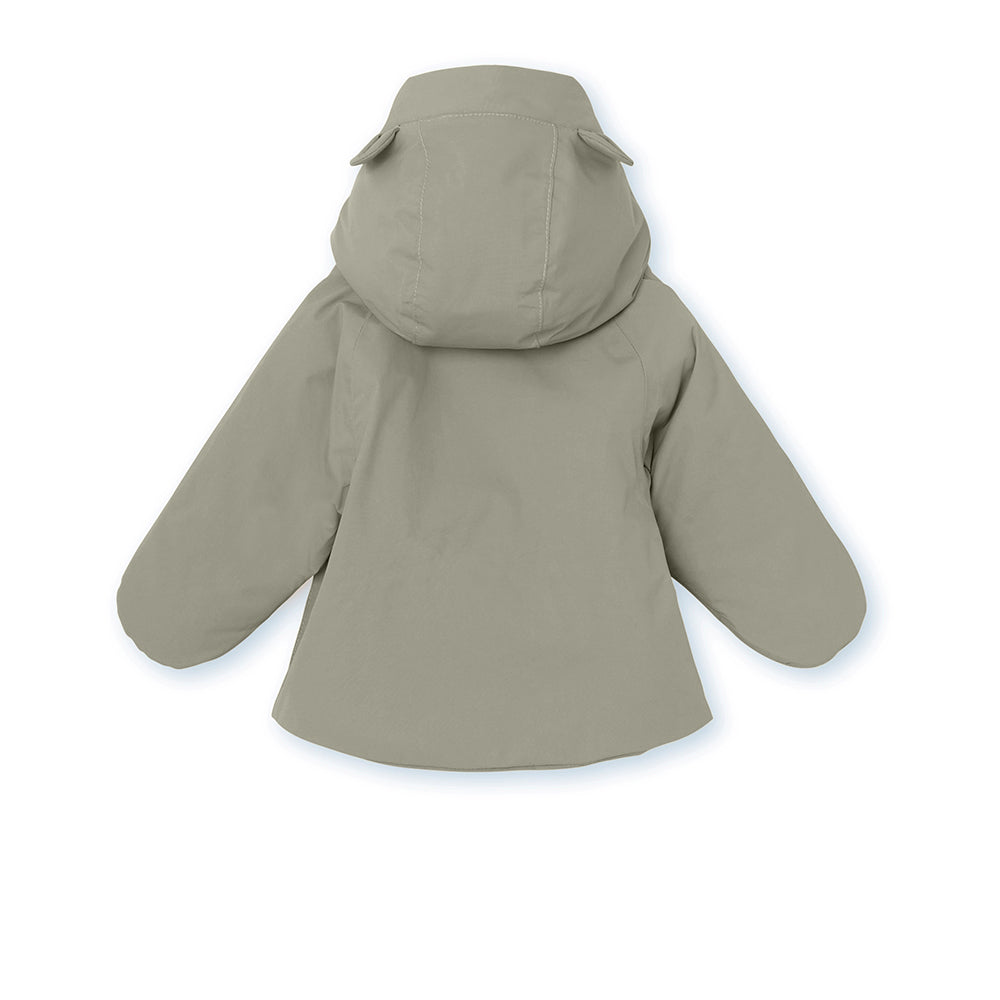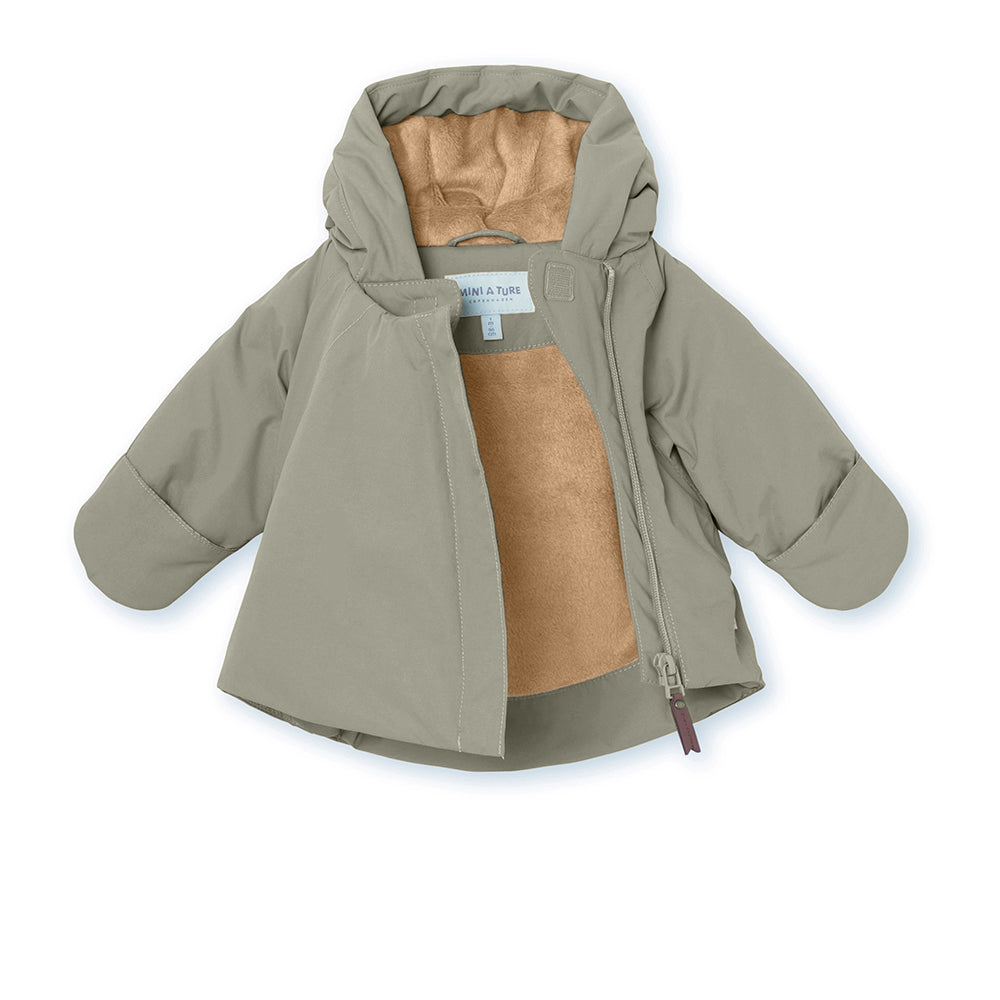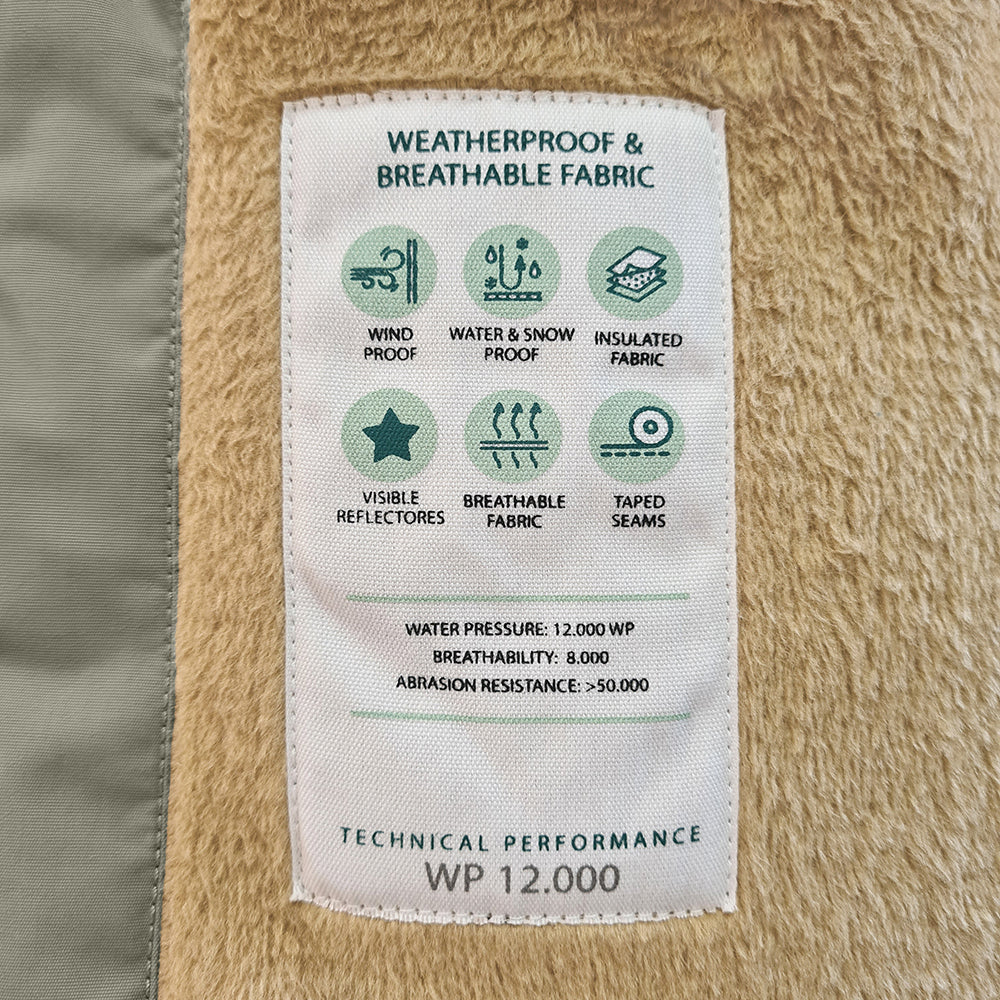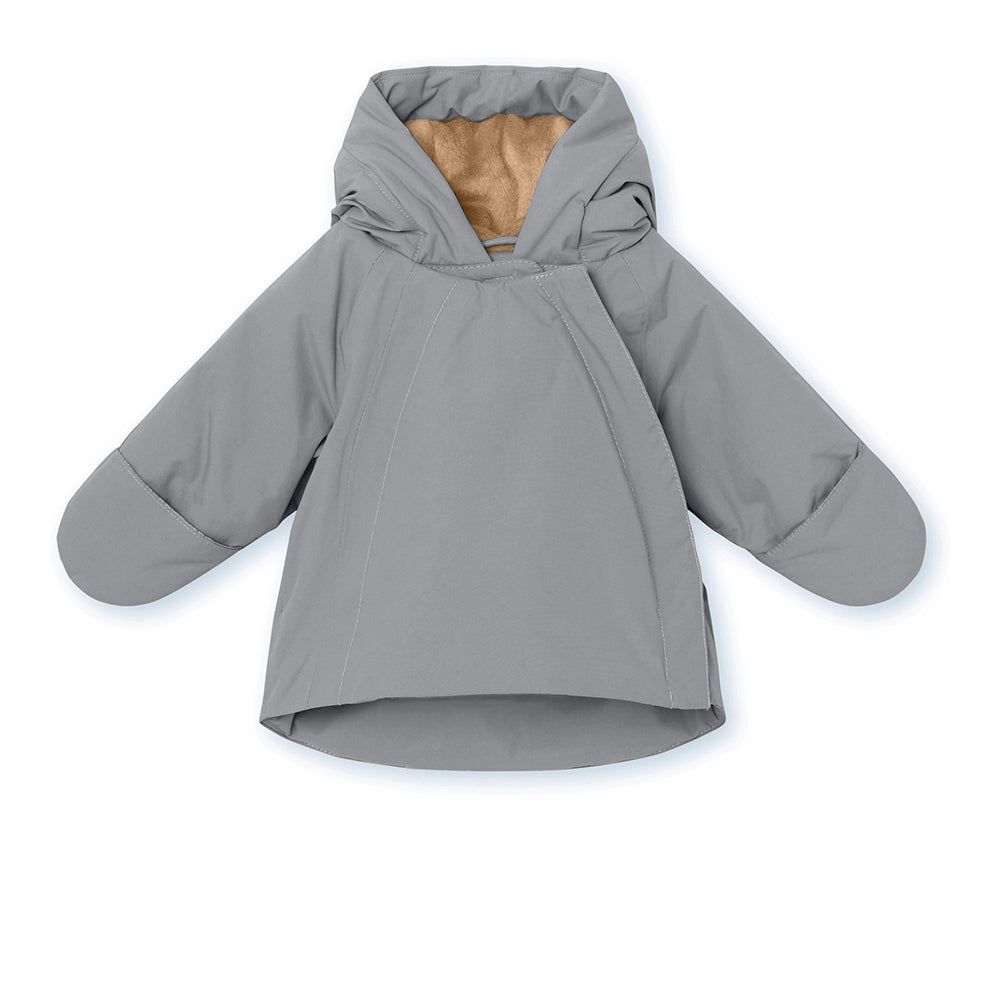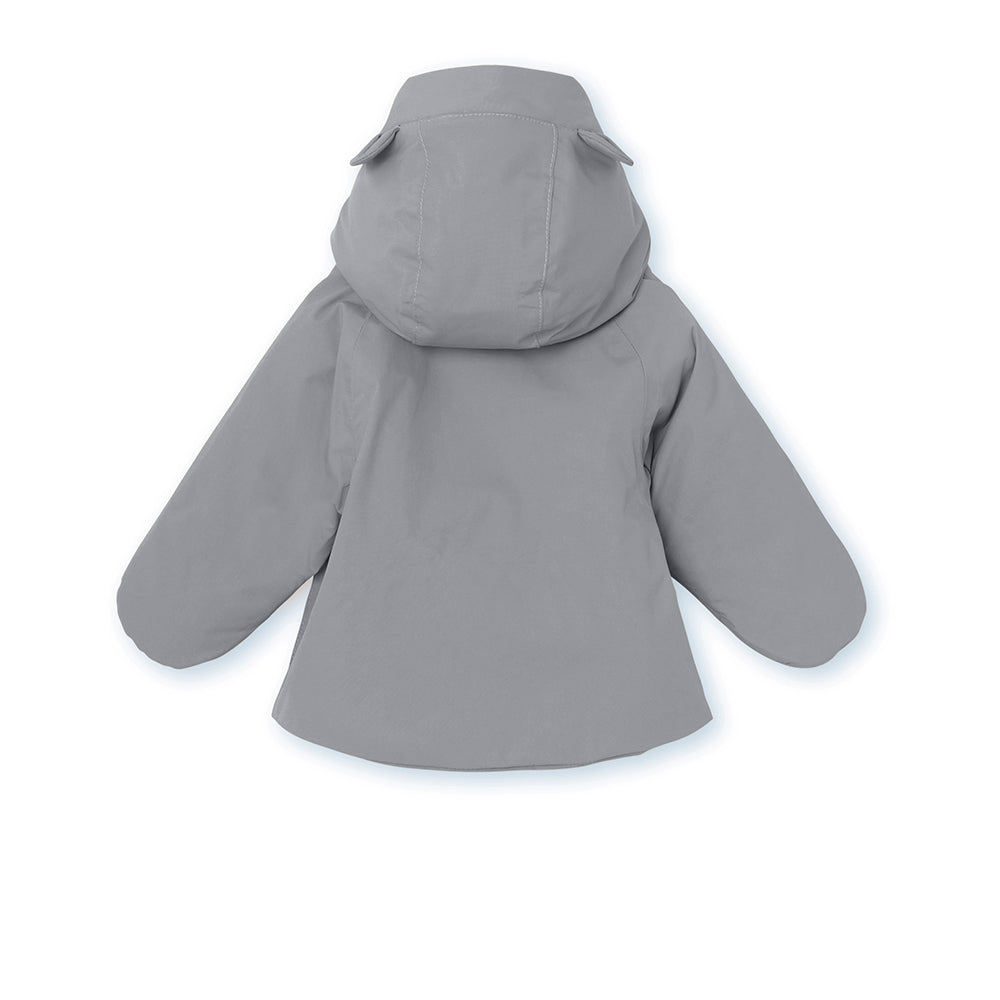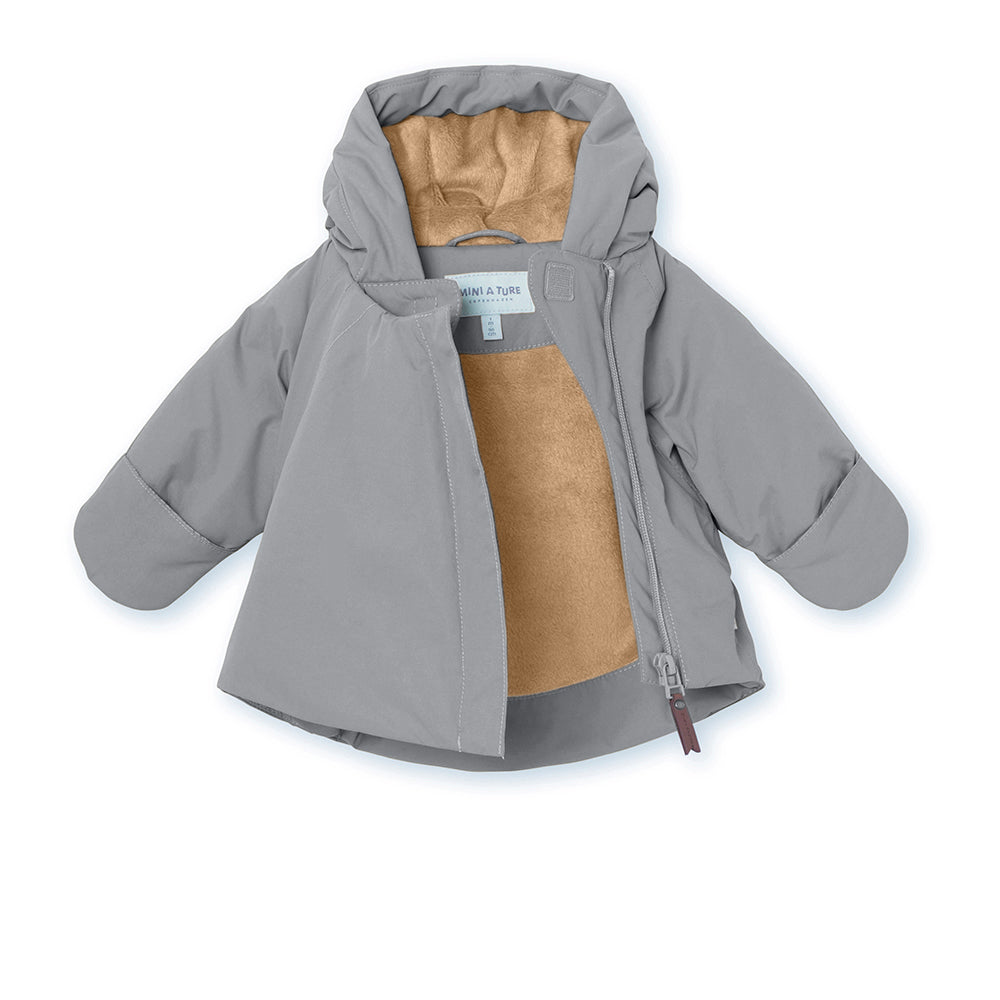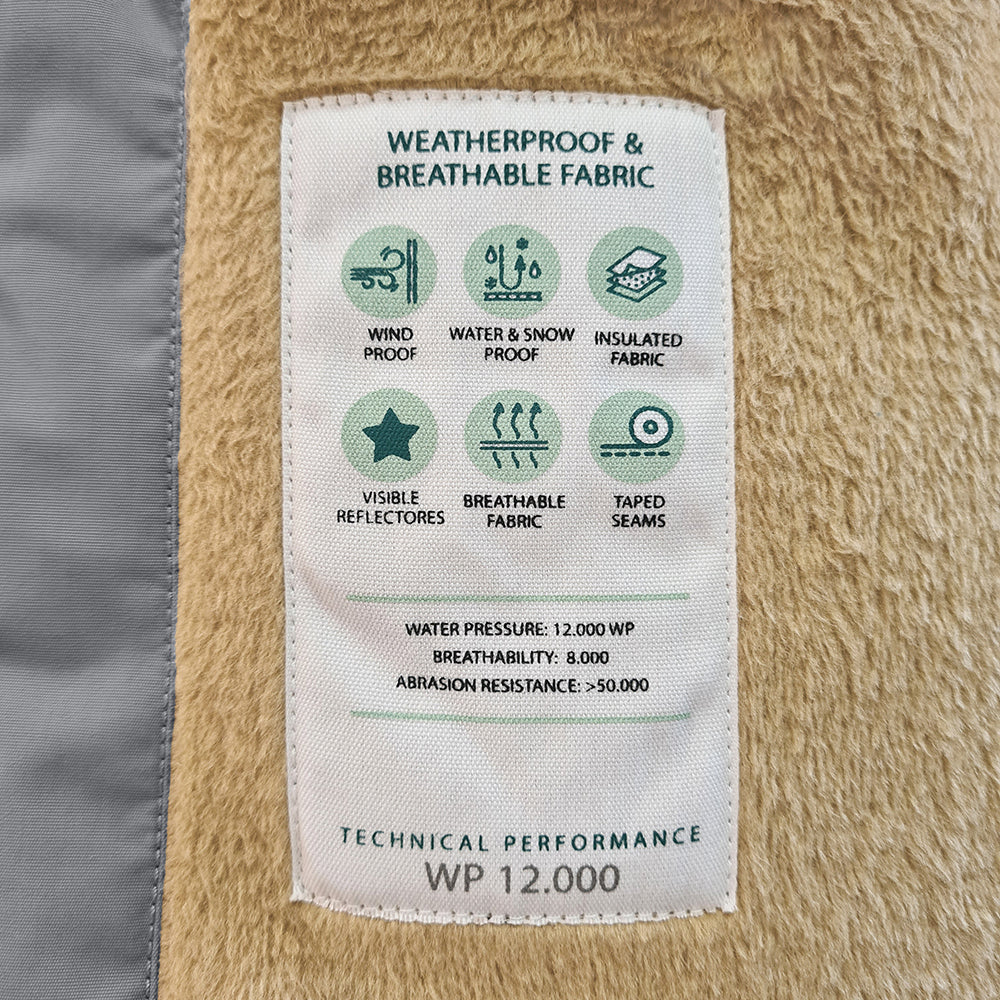 MATYAKA fleece lined winter jacket. GRS
Winter jacket from MINI A TURE for the little ones. Wind and waterproof, breathable and warm enough for a very cold winter. The jacket opens at the front with the hidden oblique zipperDesigned in Denmark.
Read more under the description.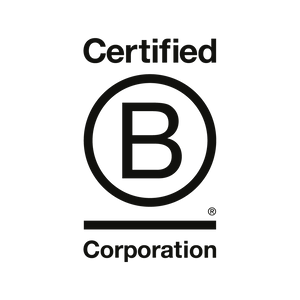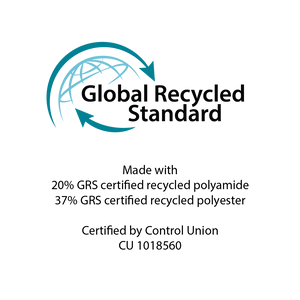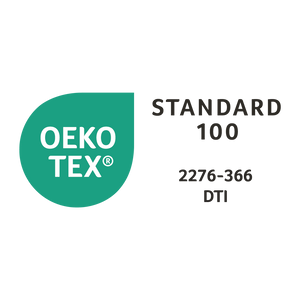 Description:
Winter jacket from MINI A TURE for the little ones. Wind and waterproof, breathable and warm enough for a very cold winter. The jacket opens at the front with the hidden oblique zipper, and the sleeves are finished with built-in mittens that can be folded if you want your child's fingers to be free. Small ears are stitched to the hood.

Composition:
Inner material: 3% spandex 54% recycled polyester 43% polyester
Main material: 100% recycled nylon
Coating: 100% polyurethane
Padding: 65% polyester - THERMOLITE® 35% recycled polyester - THERMOLITE®

Info:
Waterproof (WP): 12.000 mm
OEKO-TEX® certified: Yes, license no. 2276-366
MGRS00
Logo reflexes at the side and back, 70 lux
Taped seams: Yes
Abrasion Resistance: 50.000+ rubs (Very high)
10 years guarantee - www.miniature.com
Bionic Finish® Eco coating, flourine free
Breathability: 8.000 g/m²/24t

Wash & Care:
Tumble dry, normal (low heat)
Do not dry clean
Do not iron
Please wash inside out
Wash at or below 40° C
Do not bleach

Product number: 1233227700
This jacket has a 10-year guarantee

At MINI A TURE we aim high and produce outerwear in the best quality and with lasting value. Starting August 2023, we are proud to introduce a 10-year guarantee on our classic outerwear range. The guarantee applies to selected styles.
---
It's in the MINI details...
YAKA - The winterjacket for the smaller kids
MINI A TURE winterjacket for baby & toddler
YAKA WINTER JACKET
Optimize your child's winter wardrobe with MINI A TURE's YAKA fleece-lined winter jacket for the smaller children. This YAKA winter jacket is specially designed to withstand even the harshest winter conditions, keeping your child warm and comfortable, even down to -25 degrees Celsius. With its 100% wind and waterproof construction, you can be sure your child stays dry, and the taped seams provide extra protection against moisture and cold. The winter jacket is also breathable, allowing your child to move freely and stay comfortable without overheating.
At the front of the jacket, there's a diagonal zipper, and the sleeves feature built-in mittens that can be folded back if your child wants to have their fingers free. The attached hood has cute little ears, giving the winter jacket a charming look. The YAKA jacket for young children is made from 100% recycled nylon on the outside and is lined with a soft and warm fleece made from recycled polyester on the inside, with added polyester and spandex for extra comfort and mobility.
The THERMOLITE padding in the jacket is composed of 35% recycled polyester and 65% polyester, making it an environmentally conscious choice while still being highly insulating and breathable. To enhance visibility and safety, the jacket features logo reflectors on the sides and back, visible up to 300 meters away, allowing your child to play safely even in low light conditions.
With a water column pressure of 12,000 WP and an abrasion resistance of over 50,000 rubs, this jacket is designed to withstand even the most demanding activities. Treat your child to this premium YAKA winter jacket from MINI A TURE, which combines style, functionality, and quality in one. We are also proud to share that our jackets have Bionic Finish Eco impregnation and are produced in a BSCI-certified factory, ensuring ethical production and good working conditions.
We take great pride in being consistent and conscious about the choices we make, as we aim to minimize consumption, deliver durable and reliable products from recyclable and sustainable sources, and protect our planet so that future generations can enjoy it as much as previous generations. We carefully design our products to support your child's comfort and safety in all kinds of weather and play. Drawing on our Scandinavian roots and extensive knowledge of the Nordic climate, whether it's snowy winter days, colorful autumn, bright summer days, or blooming spring, we understand what proper outerwear requires.
Our intention is to create childrens outerwear that encourages your children to play uninhibited and experience nature - anywhere, anytime. Don't compromise on quality, style, comfort, or sustainability. Choose MINI A TURE's YAKA winter jacket for the youngest children, providing your child with the perfect combination of protection, functionality, and ethical awareness.