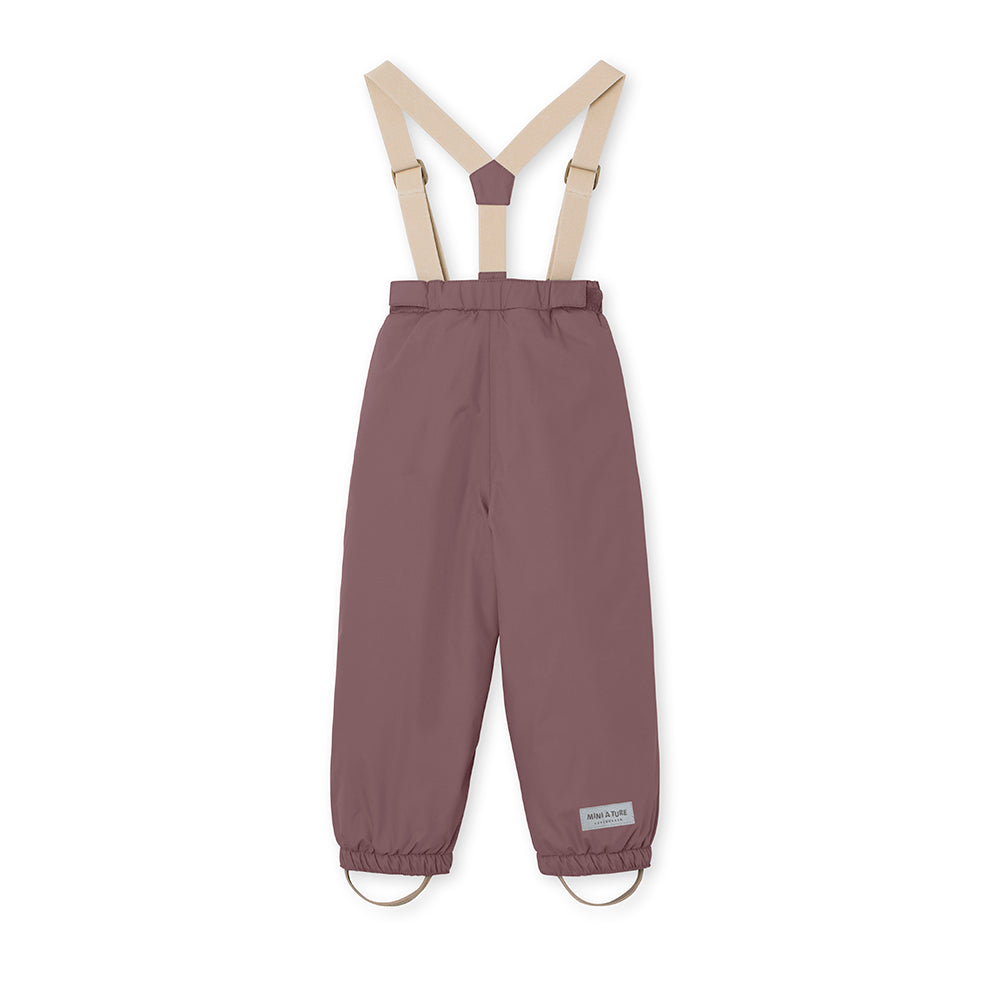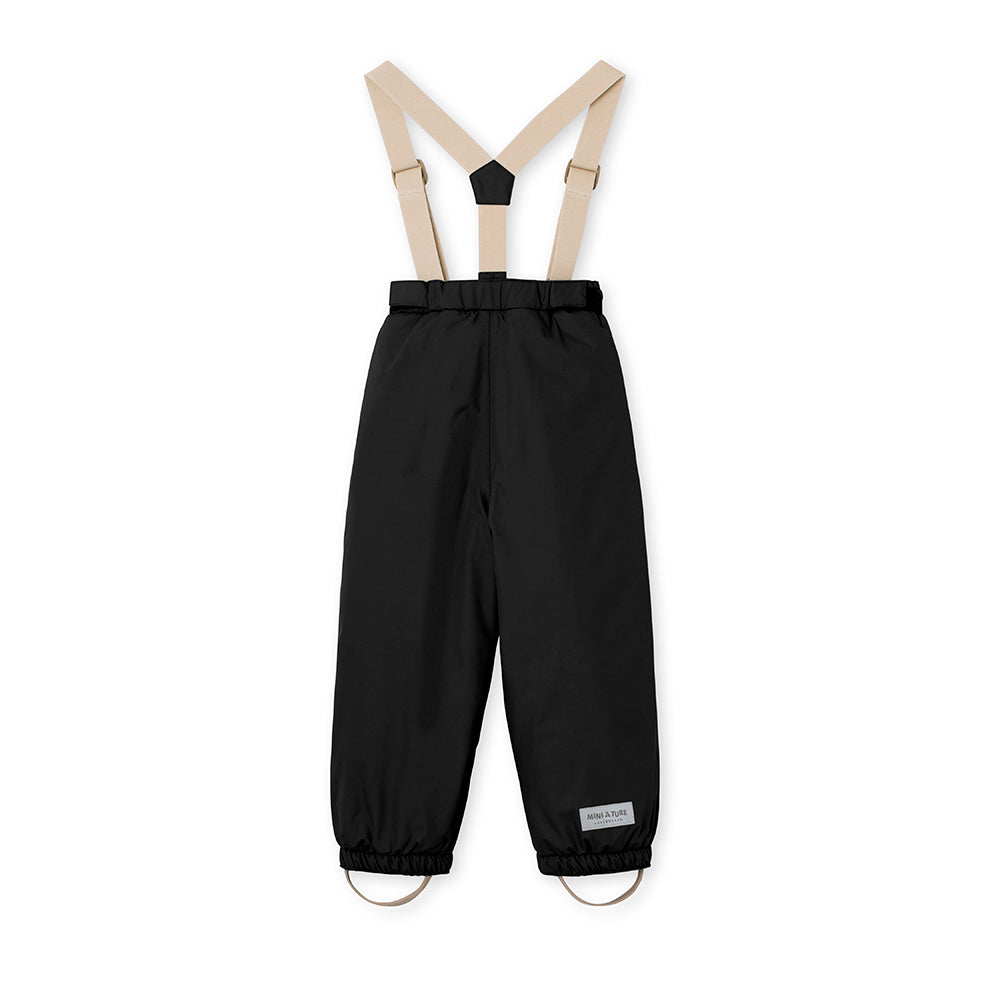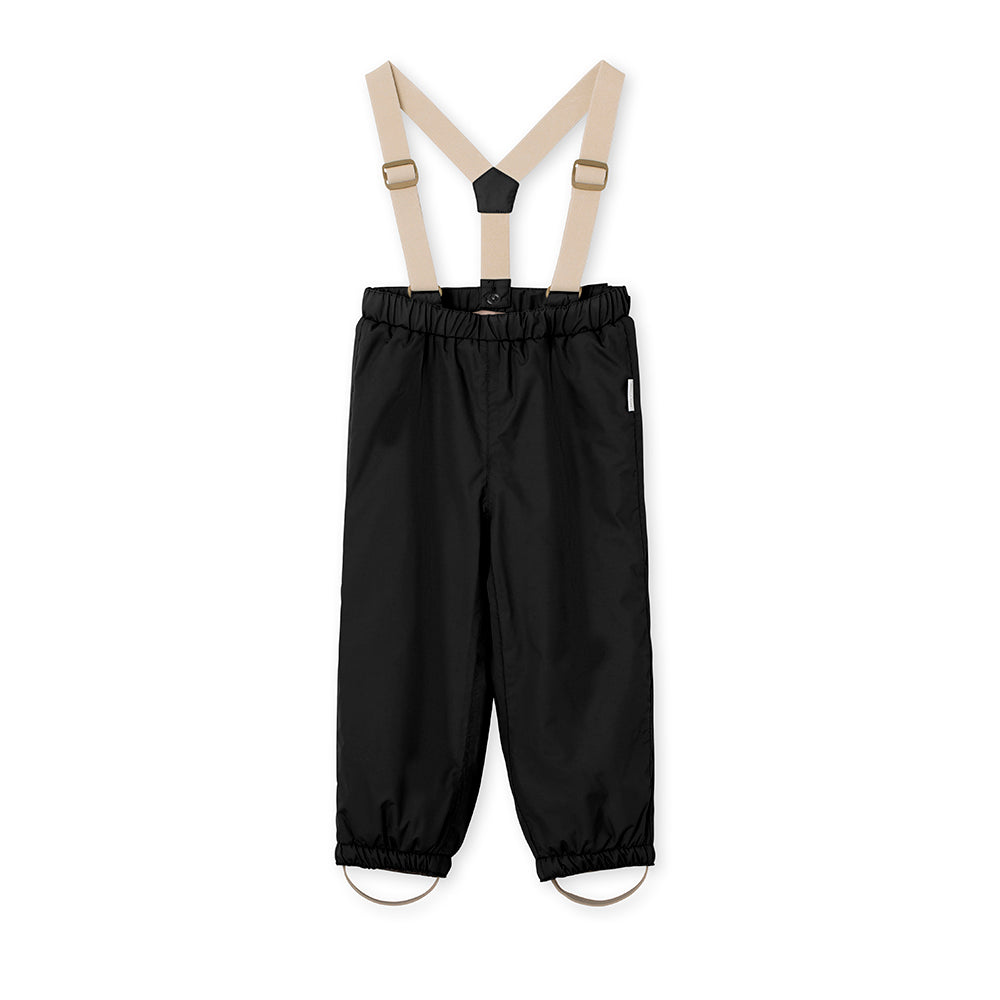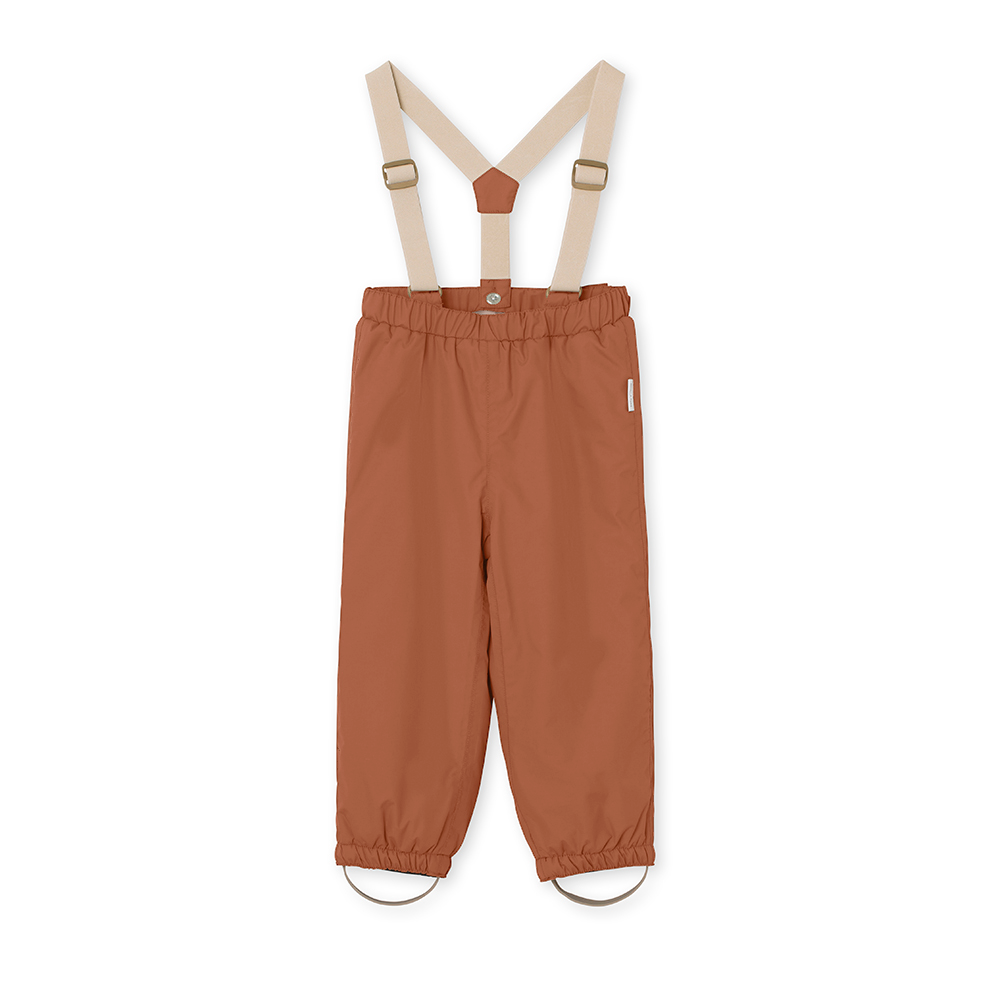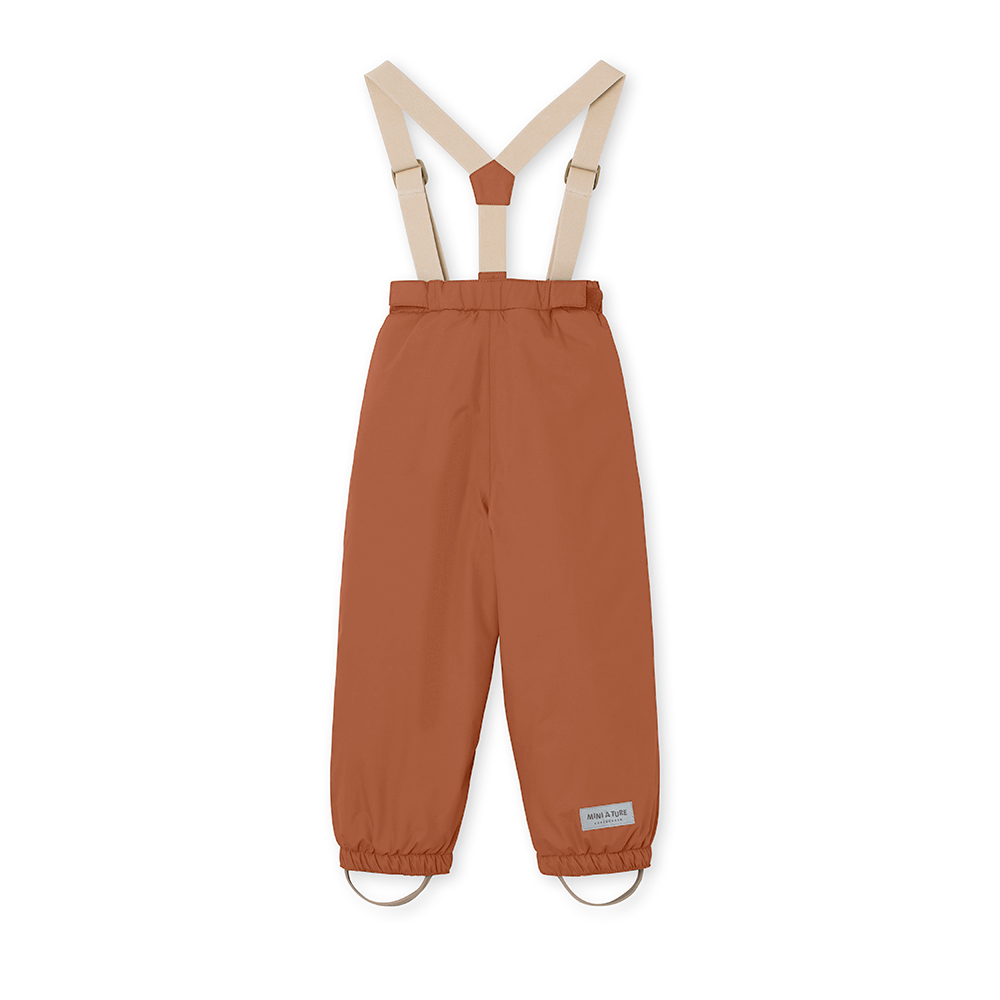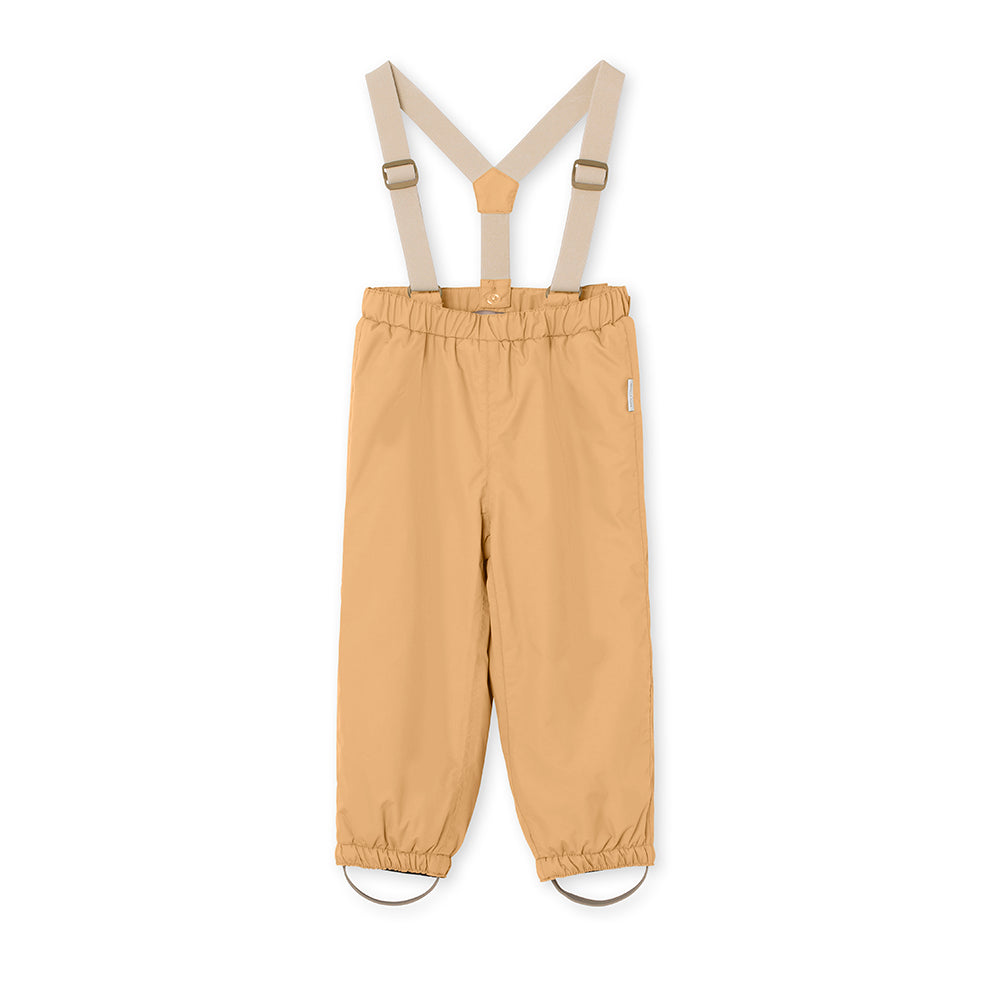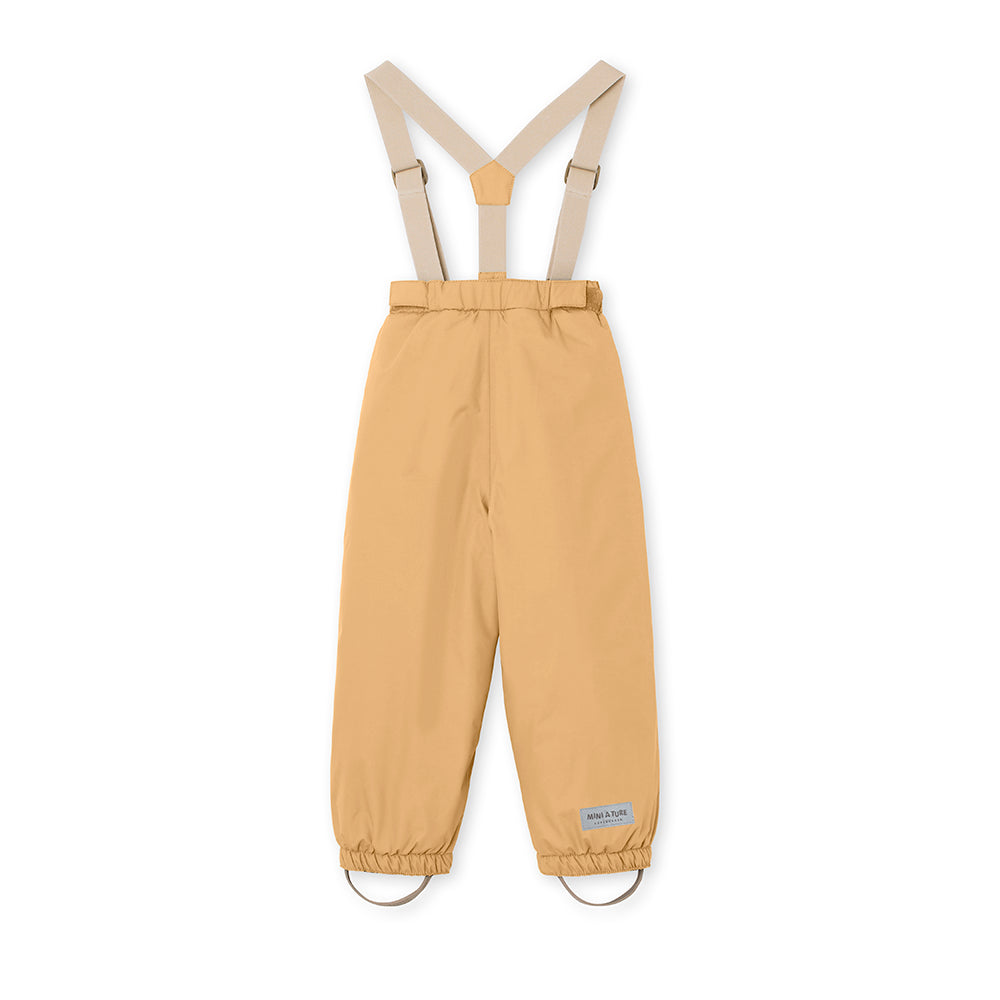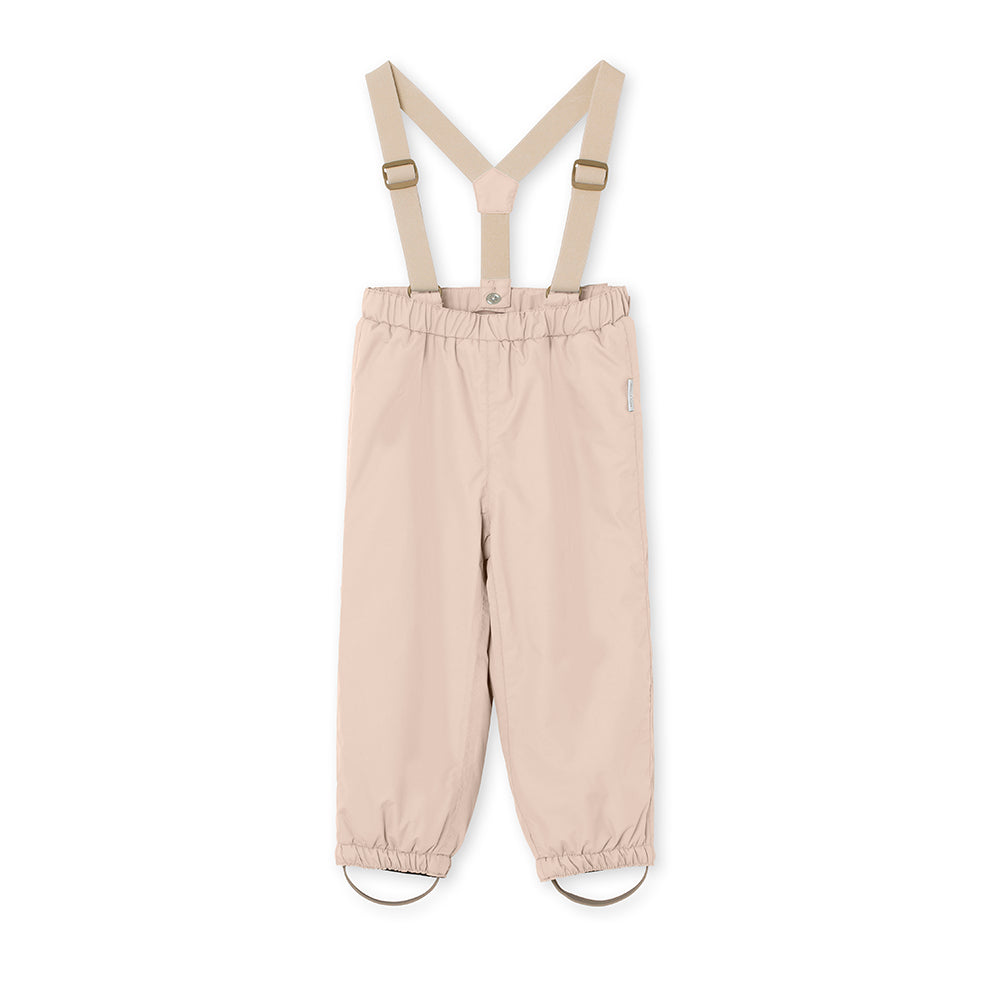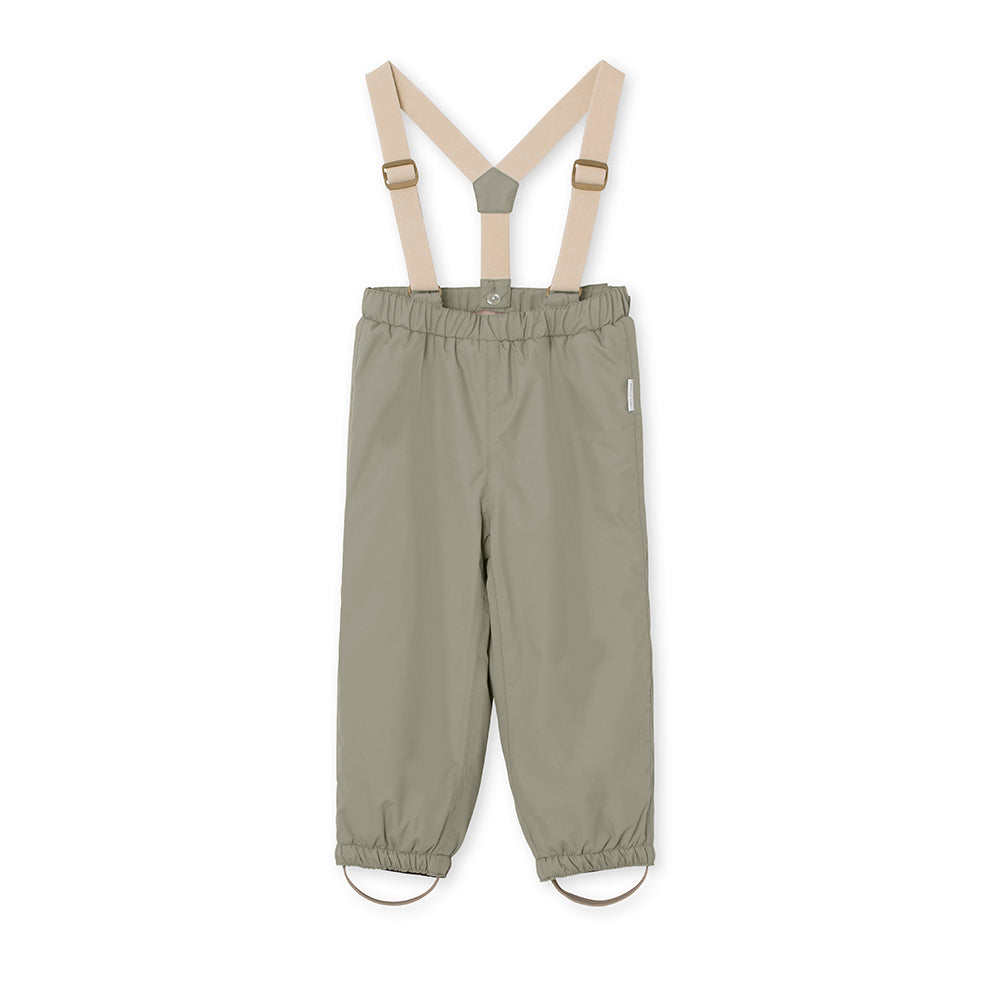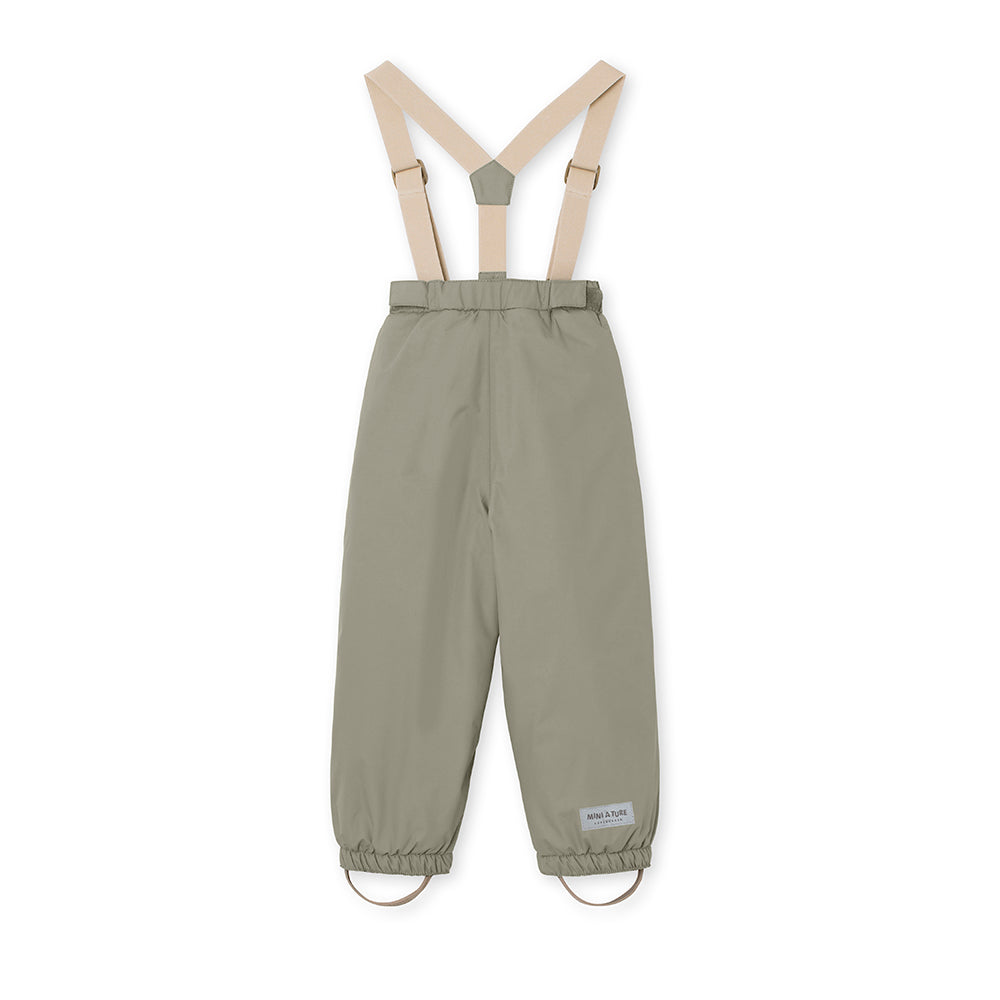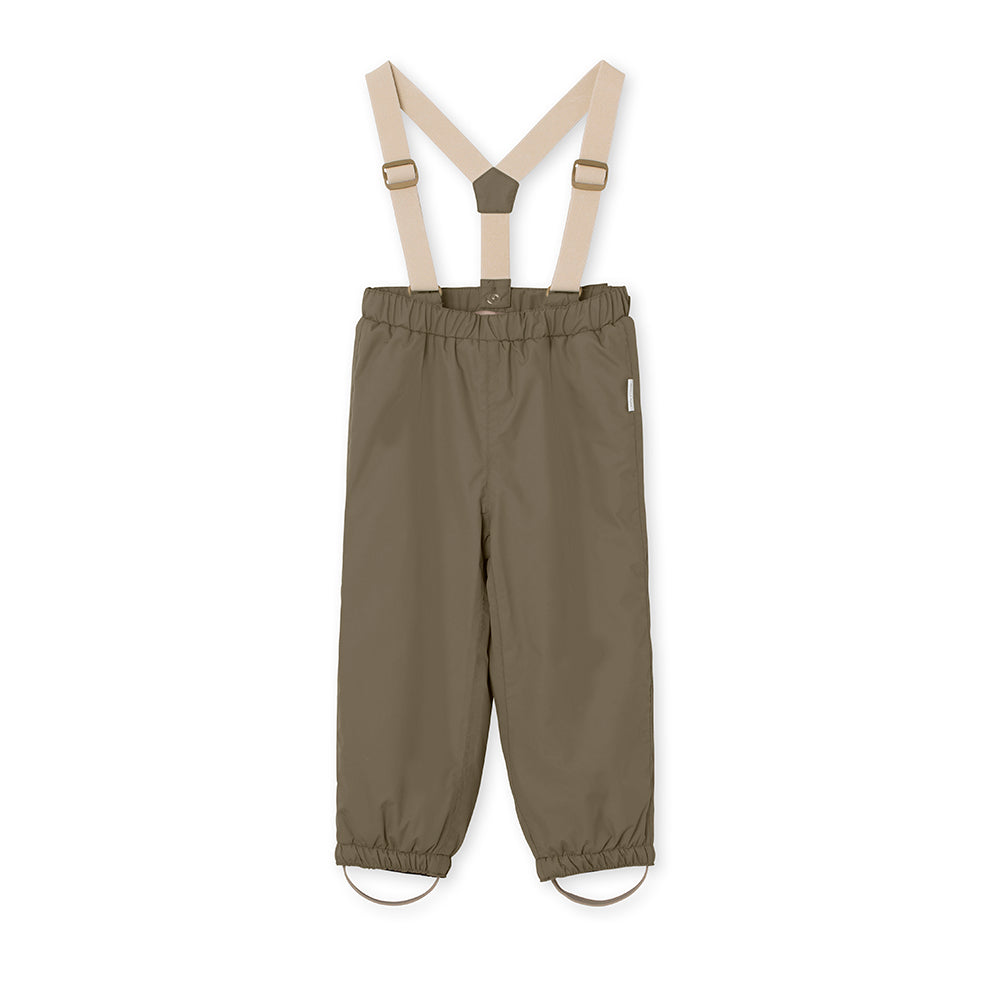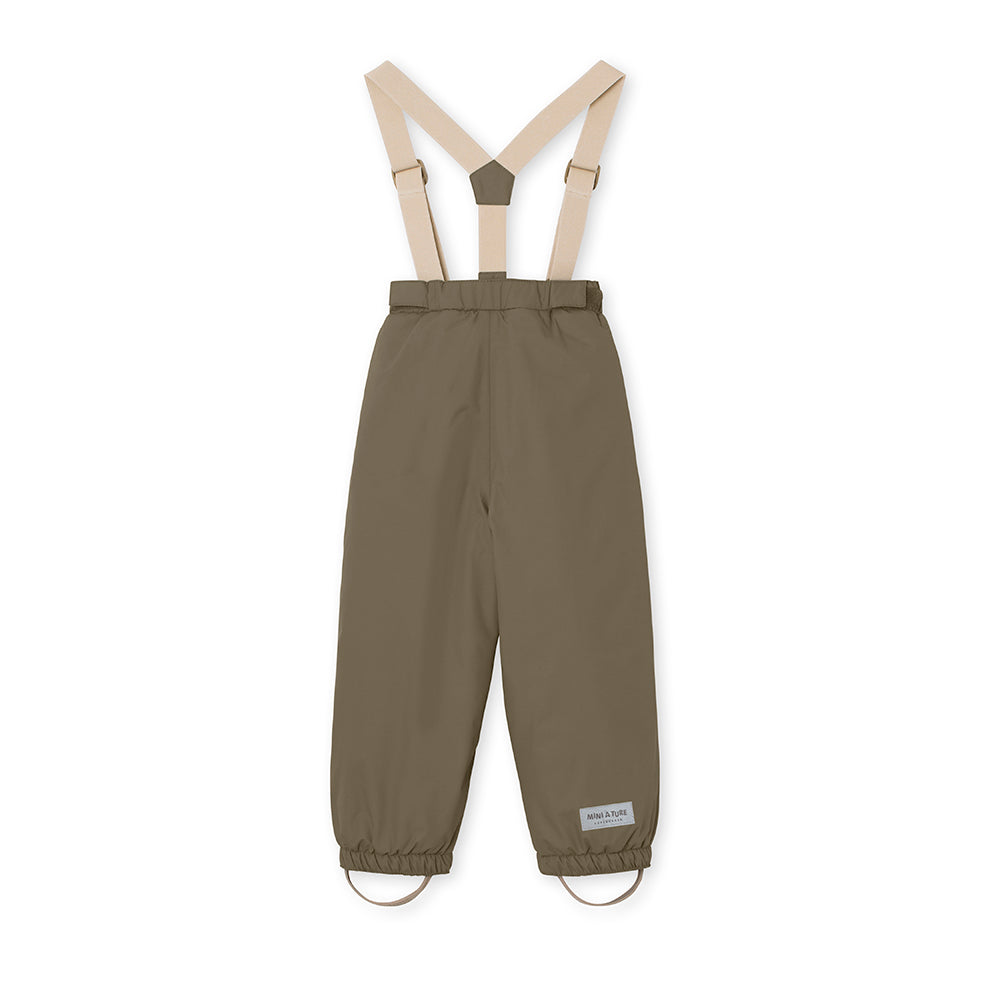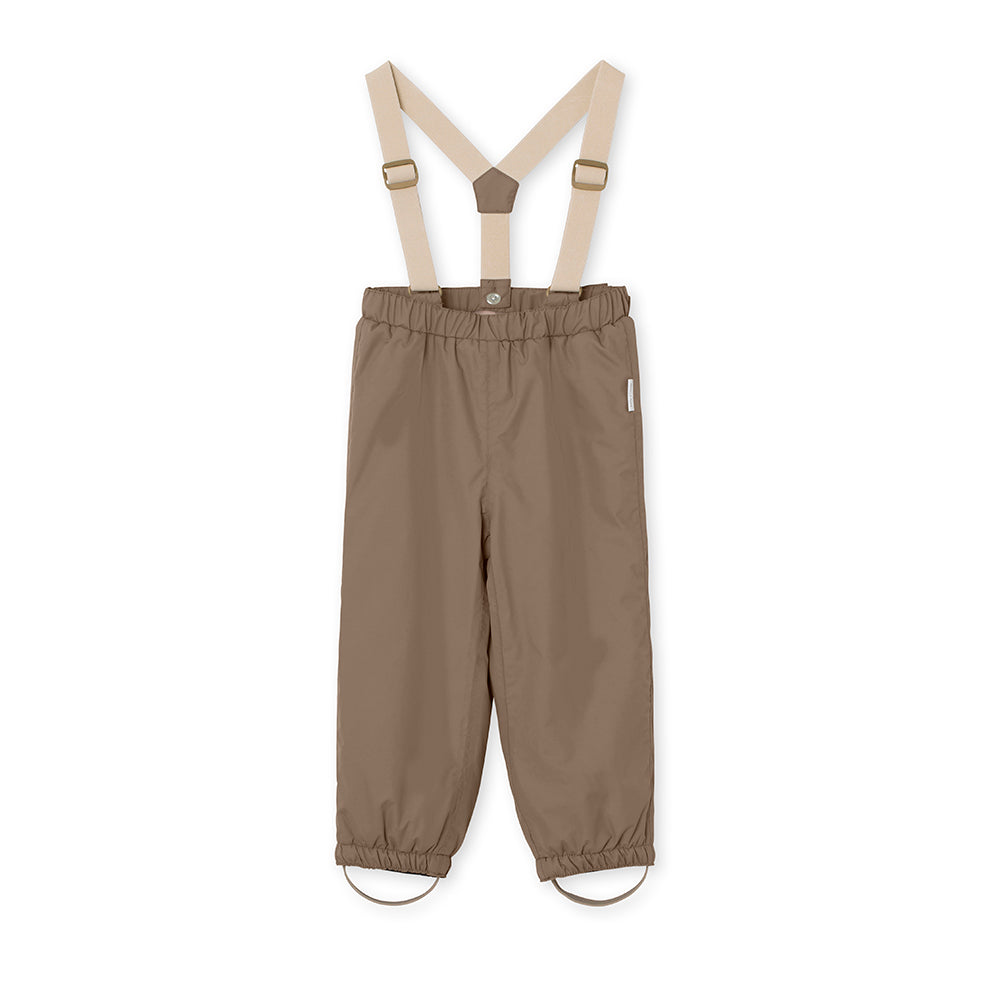 MATWILAS snow pants
Winter snowpants for the older children. 2-8 years. Wind and waterproof, breathable, and warm enough for a very cold winter. The snowpants can be adjusted at the waist, and the adjustable shoulder straps can be fastened on or off according to preference, and there are straps to secure around winter boots.
Read more under the description.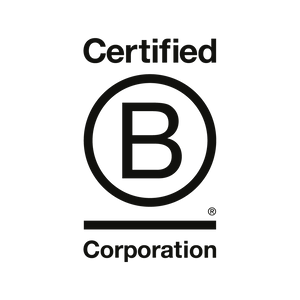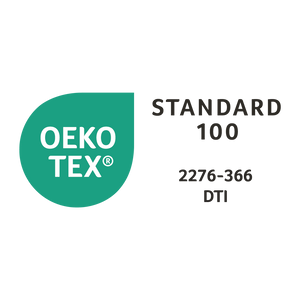 Description:
MINI A TURE winter snow pants for the older children. 100% wind and waterproof, breathable and warm enough for a very cold winter. The trousers can be adjusted at the waist and the adjustable shoulder straps are detachable and can be unbuttoned if desired.

Composition:
Padding - THERMOLITE®: 65% polyester 35% recycled Polyester
Main material: 100% recycled Nylon
Inner material: 100% recycled Polyester

Info:
Logo reflexes at the side and back, 70 lux
Abrasion Resistance: <50.000 rubs (Extremely high)
Breathability 8.000
Water Pressure: 12.000 WP
Bionic Finish® Eco coating
Taped Seams: Yes

Wash & Care:
Do not dry clean
Wash at or below 40° C
Please wash inside out
Do not iron
Do not bleach
Tumble Dry, Normal (low heat)

Product number: 1223145700
---
Durable, breathable, wind and waterproof ski trousers / overtrousers for older children.
Meet our bestseller snowpant WILAS
MINI A TURE WILAS snowpants for older children. Our snowpants are designed with a focus on quality, functionality, and protecting your child. Whether it's a freezing winter day or a rainy autumn day, our ski trousers will keep your children warm and dry in any situation - even down to -25 degrees Celsius. Our WILAS children's snowpants are 100% wind and waterproof, meaning your child can play without worries, even in harsh weather conditions. They are also highly breathable, ensuring your child remains comfortable no matter how much they move.
We've ensured an adjustable fit with waist regulation and removable shoulder straps that can be customized as needed. This allows for optimal comfort and freedom of movement, so your child can play and explore the world. Safety is a paramount concern for us, which is why we've included small reflectors on the sides and back of the WILAS snowpants. These reflectors are visible up to 300 meters away, enhancing visibility and safety for your child, especially in low-lit areas and darkness. Our snowpants also feature practical logo straps at the feet that can be fastened under boots. This helps prevent snow and moisture from entering while keeping the snowpants in place during play and activity. With taped seams and a wide range of colors, our snowpants are both functional and stylish, allowing them to be customized to your child's preferences and needs. They are made from 100% recycled nylon, with the inner material being 100% recycled polyester. The padding is made of THERMOLITE, consisting of 36% recycled polyester and 65% polyester, and with Bionic Finish Eco coating, the snowpants are extra waterproof and durable.
You can trust in the quality of our snowpants, as they have an impressive abrasion resistance of over 50,000 rubs. The ski trousers can withstand even the most demanding outdoor activities. The water column pressure is at 12,000 WP, meaning they are capable of repelling water and keeping your children dry in wet conditions. We are also proud to share that our WILAS snowpants are produced in a BSCI-certified factory, ensuring ethical production and good working conditions. We place a high value on our responsibility and aim to ensure that our products are not only of high quality but also produced with consideration for people, nature, and the planet.
We understand the importance of allowing children to explore nature, regardless of the season or weather conditions. Therefore, we design our products carefully, drawing on our Scandinavian roots and knowledge of the Nordic climate. Our goal is to create outerwear that gives children the freedom to play and move without limitations, while providing them with the best possible protection. We understand what proper outerwear requires, and it's our intention to encourage your child to play freely and experience nature.
By choosing MINI A TURE snowpants for children, you're not only ensured high quality, comfort, and functionality, but you're also contributing to supporting a company that values nature and future generations. Our MINI A TURE snowpants for older children are designed to meet the needs of active and adventurous children. Experience MINI A TURE's outerwear and let your children explore the world!