We have partnered up with Reshopper, the children's families' local marketplace, where used items are bought and sold, everything from clothes, to shoes, outerwear and everything else to the children.
With this collaboration, we want to focus on extending the life of our products and cultivating resale between our loyal Mini A Ture customers.
Focusing on quality, in the form of good craftsmanship, functionality and wear resistance, we have throughout our years made sure that our products have had the opportunity to live long lifes. It is our experience that our products have maintained a high resale value in private, and at the same time we see it as a testament to the good quality of the products and long life.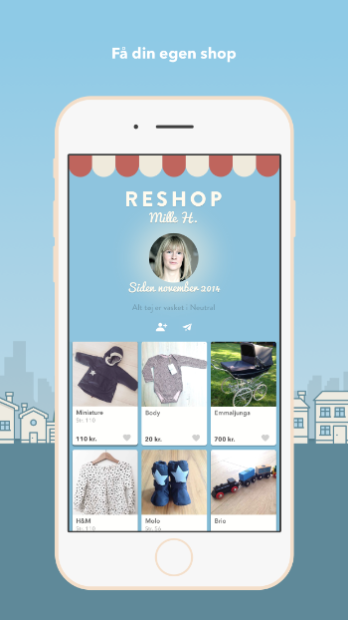 With resale and longevity, our products delivers a strong contribution to the growing need for sustainable fashion, where quality over quantity becomes the key word.
With Reshopper's focus on resale in the local area, this also contributes to environmental sustainability, so that we avoid transportation over long distances.
Our call to Reshopper users is to sell and buy Mini A Ture's products to a greater extent. Should it happen that it is not possible to find the desired product in the color or size that your child needs we of course would like to be available with the season's products on our website, where you can always find a large selection of the season's latest products.
Visit Reshopper for more information on how to gain benefits from selling Mini A Ture products through the app. Go to Reshopper's website here.